F
or Father's day I got up early to make a big ole batch of these big, rich biscuits. They are my go-to recipe and are a real treat, they are crunchy on the outside but on the inside they are tender, creamy, light and fluffy. Get your favorite jam out and make some. Serve with scrambled eggs and bacon. Oh-my what a treat!
We will start by preheating the oven to 425 degrees F.
2 cups self-rising flour, plus more self-rising flour, for dusting
1 tablespoon double-acting baking powder
1/2 teaspoon salt
1 tablespoon sugar
1 1/2 cups heavy whipping cream
In a medium size bowl we will combine the flour, salt, baking powder and sugar.
Next we will add the cream and mix gently until the dough forms a ball.
Now, turn the dough out onto a lighlty dusted surface and fold the dough in 1/2...knead 5 to 7 times, adding just enough flour to keep the dough from sticking to your hands.
Gently roll out dough or pat the dough into a 1/2-inch thickness. Using a 3-inch biscuit cutter or a flour coated glass cut the dough into biscuits.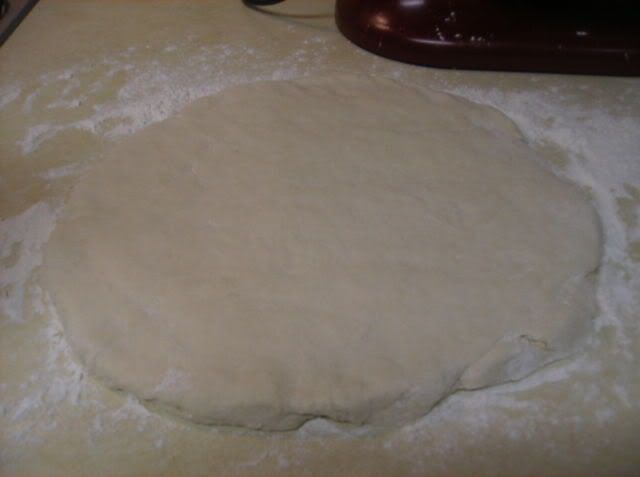 Lightly coat the baking sheet with cooking spray, place the biscuits on the sheet leaving at least 1-inch between each biscuit or if you want just the top crunchy, I sometimes snug them up on the baking sheet. Entirely up to you.
Bake for 12-15 Minutes until golden brown
These are so good and they are quick and easy to make too. You'll have delicious warm biscuits on the table before you know it.
Now go and make you a batch of these easy biscuits and dollop that jam and don't forget the butter!